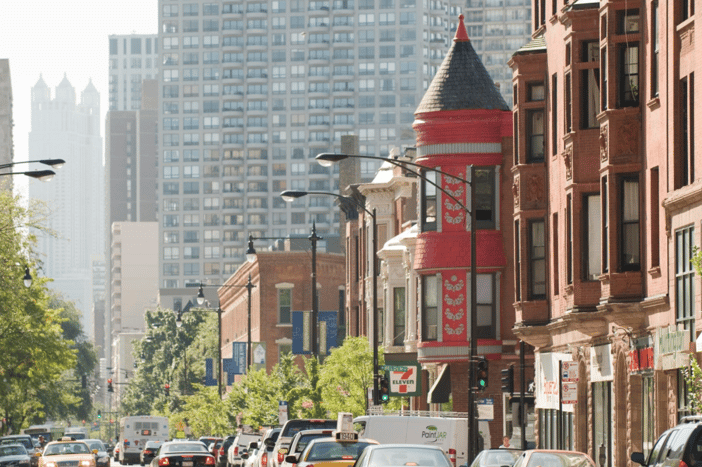 (Photo Credit: Urban Matter)
Last Thursday, on one of the more beautiful days weather-wise in Chicago, our team of experts met in Lincoln Park, for week six of outreach. We all met at the Bourgeois Pig Cafe in order to fuel-up before hitting the road. The cafe has a very comfortable, homey vibe that is not only a caffeine-addicts dream, but has food options as well! It's basically a one-stop-shop for all your working needs in Lincoln Park.
Splitting into two groups, the outreach groups went business-to-business to let spread the word on energy efficiency. We were able to cover a lot of ground in the time we had, talking with business owners of a thrift store, body shop, and even a few apartment building owners (don't forget, apartment buildings qualify for ComEd incentive money as well!).
After a successful day in the beautiful Lincoln Park area, we ended our day at HopCat for some beer and their famous crack fries. Full and content, we dispersed back home, re-charging for next weeks outreach adventure!
---
Did you know we made an energy efficiency checklist for businesses in Cook County that is filled with ways to save money on your energy bill?
Check it out, it's free!