It can be hard to stand out in the crowd as a business. When looking at the stats it can seem quite scary: There are almost 28 million small businesses in the U.S. with approximately 543,000 new businesses starting each month. That's a whole lot of businesses trying to grab customer attention like you are. Not only that, but if you have customers, how are you going to keep them with all these other options available? Customer loyalty was deemed "one of the 8 greatest challenges every business faces", but it doesn't have to be. Welcome to the stage a term called social responsibility:
"The idea that businesses should balance profit-making activities with activities that benefit society; it involves developing businesses with a positive relationship to the society in which they operate." - Investopedia
As Bob Dylan once sang, "The times they are a-changin'". Back in the day, a company didn't have to worry about the externalities of doing business, but rather the amount of money they could make their investors. If customers were able to buy the goods they wanted then it was smiles all around. Today, however, that isn't so much the case. The 2015 Global Corporate Sustainability Report by Nielson gave the impressive fact that, globally, 66% of consumers are willing to spend more on a product if it comes from a sustainable brand. That's not merely buy, that's spend more. Millennials alone were 73% more willing to spend more for a sustainable brand.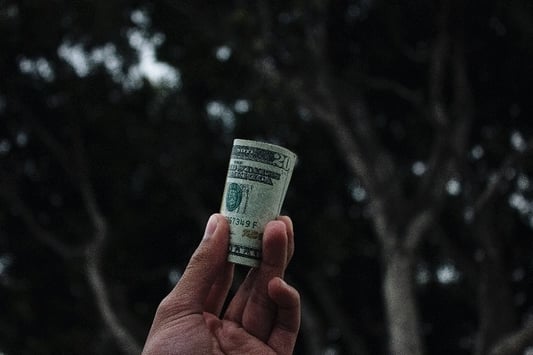 The numbers may be shocking, but customers wanting businesses to care is not. Two-thirds of CFOs and three-quarters of investment professionals who responded to a survey agreed that value is created through environmental, social, and governance activities. The value can also be seen in your business' revenue and pre-tax profit. CECP, a CEO led coalition, published a study showing how companies that increased their giving by 10 percent between the years of 2013 and 2015 saw increased revenue and pre-tax profits. Their competitors who did not do the same saw a decrease in both.
"OK, but what about my customer loyalty problem?". We know that customers want to feel good about their purchase, and to know that their purchase is bettering the world in some way, but is that enough for them to switch to your brand? Yes, it is! Haas School of Business at Berkeley conducted a research study and found that more than 9 in 10 millennials would switch a brand that they use to another if it was associated with a cause. That's 9 in 10 who will either leave your brand for one with a cause or 9 in 10 who will leave a brand for yours. Your pick.
You can address these business challenges by establishing a social responsibility program within the fabrics of their company. To better help in creating that, keep in mind these four qualities that are highly sought out by customers:
Be active in the betterment of whichever issue(s) you chose by not only addressing the issue itself but by attempting to solve the actual problem.

Prioritize making an impact in the world, don't make it just seem like this is a stunt to pull people in. Let your customers know this is something you care about and something your company cares about.

Your efforts should be shared! Customers want to see what you are doing and to get excited about it as well, however, make sure you are being honest. Nothing like telling a bunch of people you cleaned up the entire ocean when really you just had your dog fetch left behind tennis balls at the beach. Not good PR, although very productive dog.

Give your customers an opportunity to get involved with you. If you volunteered with a company, worked hand-in-hand with their employees on bettering a community, wouldn't it be hard for you to buy from someone else who hasn't made an impact or put forth an effort? Pull people in, show them you care about issues they care about and work together to solve them.
These changes to your company won't happen overnight, but letting these ideas simmer and discussing them with your team is a great start. What does your company care about? What do you want to focus on? How can you establish this change within your company? Within your community? Customers of today's age are changing, make sure you are changing as well.
---
Want to get the ball rolling on changing your business? Check out our Chicagoland Small Business Stories Podcast or Download our free energy efficiency checklist to start transforming your business into one that saves energy, creating a lighter carbon footprint for your company.