Incentivizing your sales team is the best way to grow your business, hands down. However, the sales commission structure can be one of the most difficult and nuanced components to get right in a business, in my experience.
At Verde, we are very transparent in our sales commission agreement between our energy efficiency analysts and the company.
Base - provides security
It is important to provide a base salary for a sales professional, since it can take a while to ramp up and become successful, even for the fastest learner. Providing a base can also help smooth out normal business cycles, which happen to almost any industry. For our company, we often have deadline around increased utility rebate fiscal years. This can lead to wild variations in income for the analysts, so the base can provide stability throughout the year.
In our business, we have a base of $26,000. Once this is repaid to the company by selling $260,000 (at a 10% commission rate), the sales commission agreement goes up to 14%. We currently reset this quarterly, which we find works better as it triggers 4 times a year where the team is motivated to sell more. When we ran with this annually, it only created one large incentive period and was hard to bring on new people during the mid-year, as well as took a long time to generate higher sales incentives.
Finally, we put a lot of time and thought into the $26,000 base salary. We did not want to make it too low, where there were times that people could not make rent or take the bus. We also did not want to make it too high, where we make people comfortable with a mediocre compensation. We want to attract and retain highly impactful salesmen and saleswomen, whereas people that are not ambitious will not be attracted not succeed in this compensation plan.
Rising sales commission rates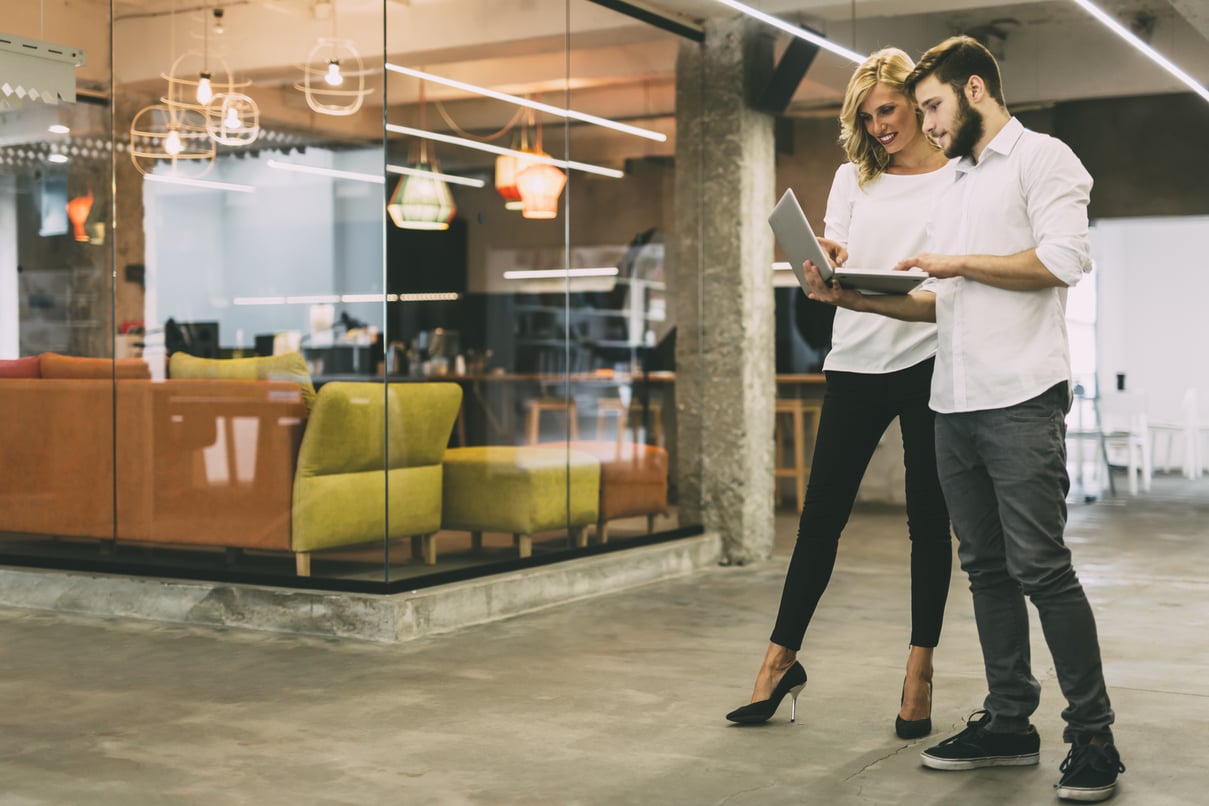 I feel very strongly that good incentives for sales professionals should increase after a certain level is met, not decrease. While this seems counterintuitive to people when I explain it, it rewards high achieving individuals in the organization. It also makes people hungry when it is most important, when they have already delivered to the company.
One bonus feature of this is that it also keeps talented folks - the ones that deliver most the organization also receive great compensation. That is important since keeping great people is one of the most important challenges for a company.
Not basing profit on commission
In our business, we have decided not to base commission on profit, and instead base it on revenue. In general, this helps drive top-line growth, which a salesman or saleswoman can control. As long as they cannot set pricing, this will not negatively impact the bottom line margins of the company.
In addition, this provides a unique value to our customers. Since what we sell (energy efficiency) has a key indicator of ROI (return on investment), the sales rep is motivated to sell based on what brings down the ROI, instead of what is most profitable to our company. Ultimately, we hope that this provides continuing value to our customers, both helping the company and the individual that completed the sale.
Challenges
One of the key challenges that we faced in our structure is that sales commissions were initially compensated as soon as the project was closed with the customer. However, in our business, we often have to wait for the ComEd Energy Efficiency Program to preapprove utility incentives for our customer and their project, which can take anywhere from 10 days to 25 days. In addition, some of the more complicated lighting controls and special order products can also lead to delays, and our normal backlog of work can range from 20 days to 60 days. Basically, we were writing commission checks to our energy efficiency analysts long before we received any revenue. In our current growth trajectory, we noticed that this was unsustainable, or at least an added financial burden on the company.
We made a switch to account for half of the commission at the time of sale (to provide some instant gratification), and half at the time of installation and invoice. One downside of this is that it creates added work for the analyst to account and reconcile projects, but we hope to have some custom built software in place shortly to make this seamless.
Nothing drives a company's growth like sales, so please let me know if I can help you look at your incentive structure for your team.